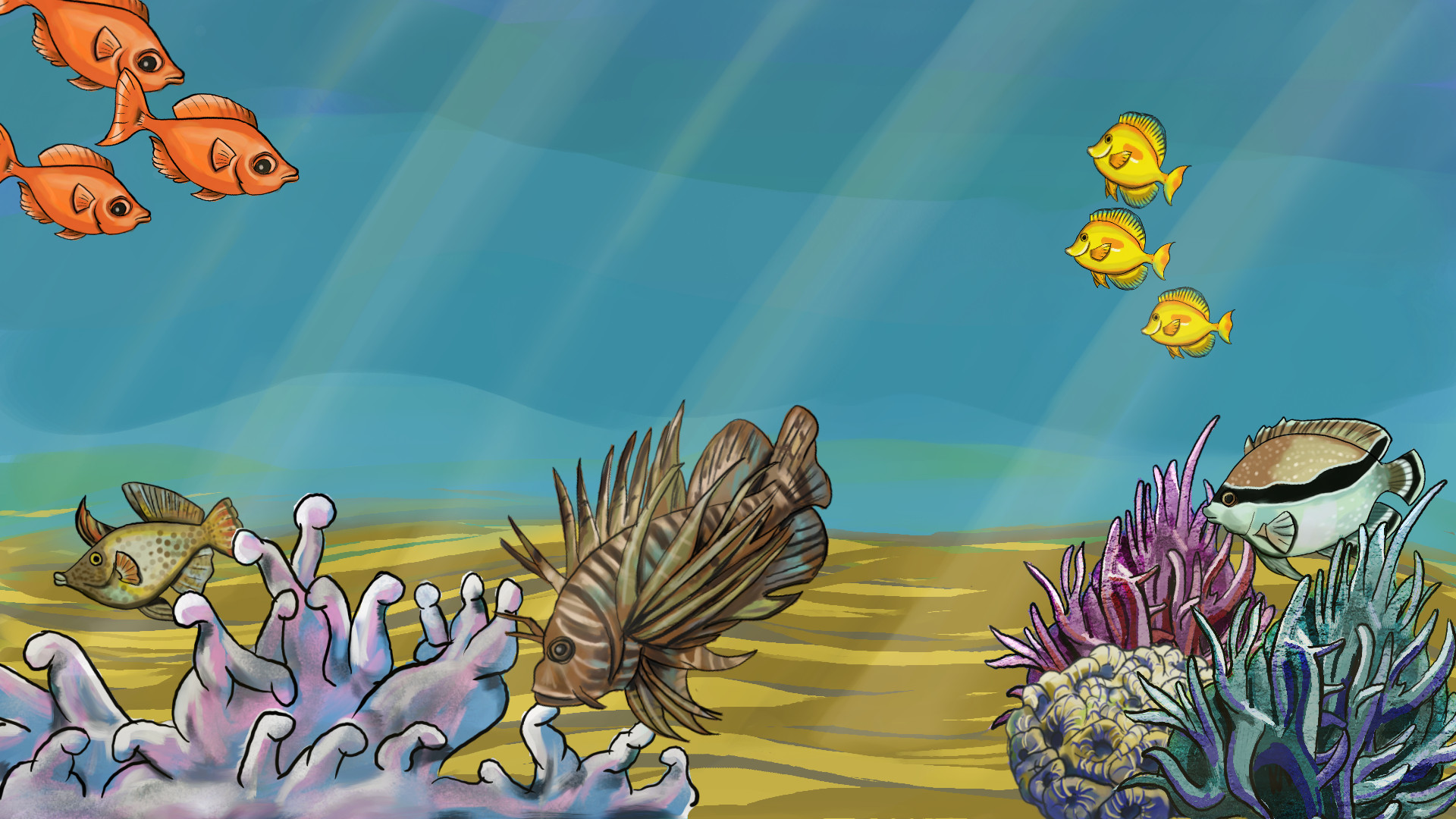 A Game of Survival
Three little fish schools live in the reef controlled by you as the leader of each. Up to two predator schools live in the reef. They will spawn after a time and will hunt the little fish when they get hungry. Your mission is to survive by eating, helping your schoolmates find food, hiding from predators, and surviving long enough to spawn more schoolmates.
Simply touch the screen to move the fish toward food or away from predators. Tap on a fish school on the upper right part of the screen to switch control of schools.
On a desktop browser used the arrow keys to move and the mouse to switch schools.
The game is easier to see if you rotate your mobile device to landscape.